Industrial
communication technology
Optimal transfer of your data.
We are your partner for the integration of PROFINET into your device, and we develop customised solutions for your data transmission in an industrial environment.
PROFINET is the Industrial Ethernet standard developed in automation technology by the Profibus user organisation for fast and reliable data communication. PROFINET scales with the requirements of non-real-time (NRT), real-time (RT) and isochronous real-time (IRT).
We are a "PROFINET Competence Center" accredited by the Profibus/PROFINET Nutzer Organisation e.V. and are significantly involved in the current development of certification software for PROFINET. We are very familiar with the intricacies of the Profinet protocol and work together with all renowned manufacturers. In cooperation with the university, we operate a test field with over 40 different PROFINET devices.
We can integrate PROFINET into a wide variety of field devices for you and support you in certification, testing and troubleshooting.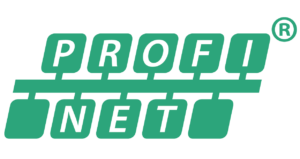 In cooperation with the East Bavarian Technical University of Applied Sciences, we design, simulate and implement transmission mechanisms for a wide variety of requirements. From low-cost communication with low transmission rates through to interference-free transmission with complex coding procedures: from the two-wire multidrop real-time Ethernet solution to proprietary powerline communication.
Test field for your communication solution
Together with the plant technology laboratory (Labor Anlagentechnik) of the East Bavarian Technical University of Applied Sciences, we operate a test field for communication solutions.
Under realistic conditions, we can simulate a wide variety of disturbances: interference from frequency converters, different mains conditions, mains loads, etc.
TSN, Time Sensitive Networks stands for a bundle of innovations in Ethernet communication. TSN makes the use of standard network components in real-time communication for industrial environments possible.
We are involved in various research and development projects in the TSN environment and can thus support you with our expertise in the introduction of this new technology – regardless of whether you wish to develop or implement your own components with TSN features.